here 4 this song.
Here for this song. tete-a-tete // walk the moon
Back y'all.
Harry and I are back with nips covered and READY TO TUMBL THROUGH 2013.
~~*Happy Birthday to the Best Mom on Earth!!*~~
1 tag
I am a v. good patron of the arts, part 1.
My summer patronage tour kicked off with Ed Sheeran, who just is the best. Here are a few of the 100, literally, I'm not sure why, photos that I took and have sent around for others to ogle.                                                                                                                                                                                                    ...
I am a negligent blogger.
Oh hello. Remember me, Maeve? I don't know what I've been so busy doing that I haven't tumbled in a while (good one), but apparently something, and for that, I am remorseful. Anyway, one of the things I guess I've been doing, besides reading the perverted fan fiction of 16-year-old girls, was watching an Amy Poehler interview in which she, as usual, is the best. I wish I...
Awesome
Five year high school reunion. Achieved many photo booth dreams. 
Reality Spec
Since the Bravo upfronts were yesterday and announced the new shows that'll be coming our way soon, I considered what it'd be like if I were on a reality show and it'd probably be as interesting as - oh, I don't know - watching a 23-year old do inane things. If anyone is in the market for that, though, I'd be a willing participant. 7:45: Rise. Look at Twitter and...
Fate
HEY ISN'T THIS AN ODD COINCIDENCE? From an Atlantic Wire article: More specific for any dolts: This bodes well for my lottery chances tomorrow, I think.
Leg talk.
I just saw a post on TMZ about how the lead singer of Taking Back Sunday had a tree fall on his leg when he was outside smoking. This is a picture of the tree and the medical update: I feel Adam L.'s pain, since I fell off this curb:  Was in a cast for 12 weeks, and my leg shriveled to this peg-leg stick: Trees are weaker than 7-inch curbs, is the moral of this story, I guess.
The tastemakers over at Pinterest have EVEN MORE...
I can't help myself. If anyone wants to chill and make these all at one time, it could be fun.  Goodbye forever, I'm sorry I did this to you. 
Pinterest is the worst.
Hello everyone. Well, as you've likely noticed, I haven't updated this bad boy in a while and that is because I've fallen down a Pinterest k-hole. Pinterest, if you didn't know, is a new(ish) site where "you" (read: ladiez) can post things that inspire you, that look good to you, or that you dream about. For some reason, it is essentially lots o'ladies...
Cats
Recently my cat, Skippy, has taken a real shine to me and I just want to share our love with everyone on the internet. 
Oops I have dry mouth
Yesterday I went to the dentist (fun!) and in addition to obviously not flossing correctly (read: EVER), not brushing my gums well enough, and sliding down in the chair because I had a very short torso, I was told I have dry mouth. It's probably because you're a mouth breather - my dental hygienist. Yeah okay, whatever. I was given a handout on what toothpaste and mouthwash to buy to...
I am a youth.
Well. When I started this b, I was like, maybe I'll write about all the times people accuse me of lying about my age, or when I get carded to go to an R movie, or when Customs officers fall of their chairs because my passport photo was just that bad. But then it didn't happen enough and so I was left without topics of interest, BUT THEN SATURDAY HAPPENED and we can all rest assured I...
Holiday Walking Tours
Happy Holidays, y'all! Hanukkah started last night, Christmas is on Sunday - IT'S ALL HAPPENING. As a native New Yorker, and someone who has been walking around quite a bit recently, I found deep within my heart the desire to give some walking guides to tourists who are visiting our fair city.  I'm going going to highlight three neighborhoods to check out (2 standard tourists...
Goldilocks & the Three Casts
I'll overlook that right now I'm about 70% gold and 30% brown.  New name if we're being accurate here: Goldilocks with 2-inch brown roots & the three casts from when she's broken her ankles. She does not have weak bones; she even got them tested.
PARTY
Well it was my 23rd birthday on Friday and though I haven't gotten my pictures developed yet (disposable cameras make us feel young again), my friends took a solo shot of me before we headed out - I think it's pretty obvious I'm always ready to rage.
How to Crutch through Snow
When I was on crutches for 12 weeks that just flew by (opposite) last year, I spent a lot of time reading Google articles on how to cope with using wooden sticks as legs and the nature of my broken bones. Quick medical information for everyone (since everyone I know is so sciencey!): most talus fractures come from high speed car accidents or falls from high elevations. In my case, a 4 inch curb...
This is the best.
Carles commenting on Gawker. MY 2 FAVE THINGS IN THE WORLD COMBINE TO GIVE ME ULTIMATE PLEASURE.
What My Twitter Would Have Looked Like 1 Year Ago
I was real late to the Twitter game, but had I had it on November 19, 2010, I imagine my tweets would've looked something like this: 9:05 AM:  today is the day. 2 PM. no more wooden sticks as legs for me! #freedom #cripplenomo 10:25 AM: soyonara hip zip, by the time i'm back in you on sunday, i'll be running around. There would then be a break in my tweets, as upstate New York...
Real World.
The title of this post may lead you to believe that I have finally auditioned for MTV's Real World, was cast as the silent roommate who is just there and never does anything interesting, and will be heading to some southern city in mere months.  I wish, but that ain't what this is about. In reality (see what I did there?), this is a much sadder situation. At the start of the second semester at...
Fat Baby.
Last night I went to a place called Fat Baby and thought, "I will fit in very nicely here." I was incorrect.
Halloweenie
Hello. I am aware that Halloween is not until tomorrow, but as a 22-year-old I have already celebrated said holiday. I was a Sexergizer Bunny obvi (thankfully Ricky's still had some left), and it kept me warm and let everyone know that I am a confident woman.  JUST KIDDING. HAHAH GOT YA, PERVERTS. I am waiting to reveal to the big costume until I have pictures for you to ogle, but...
ID follow-up
The most important part of a piece of identification, I think (though who can be sure?), is that it identifies one properly. You may not believe me, but I am not an expert in photography or the production of IDs. I feel confident admitting, however, that I think for an A+ successful ID, a straight-on shot that clearly captures the identified's face and proper spelling of the name is...
My Brush with Fame
I haven't been able to update recently, guys, because I've had a brush with fame and the paparazzi have been hounding me. They say pictures of babies, like Suri and Shiloh, sell mad copies of magazines.  Anyway, that was a lie, but I did, actually, have a brush with fame and I have also been very busy being unemployed. Don't worry, though, I know many have been awaiting the...
*~Heatwave~*
It's a heatwave, y'all. And I think it's because Liz Cliffy is in town.  Liz/Beth is visiting from Salt Lake City and she is providing me entertainment/pleasure. She's been here a week (where does the time go!) and we've been hitting the town HARD. We've made excursions to crazy-foreign boroughs like Brooklyn (thrice), eaten some food, seen some films (XXX and otherwise), and learned how to be...
How to Take a Good ID Photo
As a pre-hoarder, I have discovered 15 photo IDs in my boudoir. I look really good in all of them (as I'm sure you'll believe since I'm incredibly photogenic), but will only share the best looks with you, dear readers, because I want you to achieve your best looks. NB: I considered posting a boatload of photos of yourself may seem a bit conceited, but after perusing...
I haven't died, don't worry.
Just chillin, pretending I have Mindy Kaling's career. If you haven't fallen asleep from reading this sentence, read this and LOL (or silently L, as I just did): Mindy Kaling Book Excerpt.
Oops.
Today I realized that I didn't select a photo for the yearbook. An email I unearthed from EZ-Portraits informed me that if I didn't make a selection by April 3, 2011, they would make a selection for me, which is fab news because I look really good in all of my pictures. I don't think they could've gone wrong with any photo, but here are the top three that I'm hoping they used.  1. Coy. 2....
Decorating Idea!
Since I've moved home (yeyah, party's heaaah!), I've been attempting to clean all the stuff I've allowed to collect since, like, 2002. Some items, the manual to my Sidekick, for instance, lead me to believe that I may be taking after my hero the hoarder sooner than anticipated, but whatever, she owns a brownstone. I unearthed a box of SAT practice tests, flashcards,...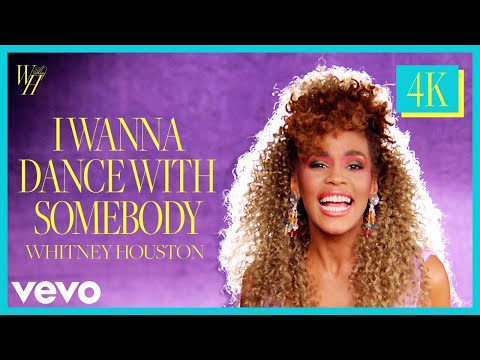 New Ideas. LBF Is Moving Up in the Blogosphere
Last night I walked behind a girl in a full-length leopard romper past the hoarder's house. I was then struck with genius and planned to incorporate two new series into my blog (which, fortunately, is easy, because no series have begun on LBF yet).  Series 1: How's the Hoarder Hanging? If you didn't know, a hoarder lives near me and I am obsessed with her. It may be because...
Hello!
Hello! Good news, everyone! The day you've all eagerly been awaiting has come: I have created a blog.  Today I did several new things including buying a belt, straightening my hair for the first time since May, making my twitter public, and listening to the Glee version of "Friday," so it was obviously an incredibly busy day and I figured I'd throw blogging into the mix! I maintained blogs both...